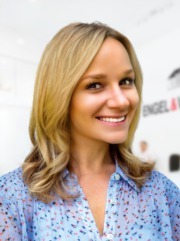 Wendy Jonon takes great pride in her real estate career, one she began after years working in the outdoor industry, sharpening her communication and customer service skills. She quickly recognized that these skills translated well in her transition to a flourishing real estate career. Wendy has created great successes for her clients since dedicating herself completely to real estate. She has experience doing so, whether her clients are buyers looking for a new or second home in the mountains or a ski-in/ski-out investment property, or sellers looking to upgrade or move on from their current home.
As a personable and out-going real estate broker, Wendy serves Aspen, Snowmass, and the Roaring Fork Valley (Basalt, Carbondale, and Glenwood Springs) with the drive and dedication to make sure each of her clients ultimately achieves their real estate goals.
 Her in-depth experience in buying, selling, keen negotiation, marketing, and business acumen serve her clients well. Through every transaction, she brings this wealth of knowledge, as well as her understanding of the uniquely intricate communities and neighborhoods she serves. Diligent, organized, and a great communicator, she guides her clients through every step of the real estate process. From start to finish, she keeps them informed and educated on all aspects of their real estate journey. Her compassion and consideration for helping others is not only recognized and appreciated by her clients, but also by her colleagues and business partners. Wendy strives to be the best real estate agent in the Aspen, Snowmass, and the Roaring Fork Valley.
 As a Roaring Fork Valley resident, Wendy enjoys exploring the outdoors whenever possible whether it's taking a run, backpacking, road biking, or skiing in the stunning and breathtaking topography of her own backyard. In her free time, she indulges in the vibrant culinary and arts scene and she also strives to continue her education as a Sommelier, as well as experimenting in the kitchen. Wendy appreciates the opportunity to travel whenever she can, both domestically and overseas, indulging in the vibrant cultures and further educating herself about the world around her.