Spring Cleaning.. Let's Put a Method to this Madness!
Posted by Summer Berg on Thursday, May 6, 2021 at 11:17 AM
By Summer Berg / May 6, 2021
Comment
Spring Cleaning- Let's put a method to this madness...
Getting your home ready to be put on the market is similar to preparing it for the next season. When putting your home on the market, you want to ensure that it is organized, clean, and presentable. Because potential homebuyers are trying to envision themselves in your house, they do not want to see an abundance of your personal items or decorations. For this reason, seasonal cleaning is very important because it prevents build-up and ensures that your house can be ready to go on the market at any time. So, if you haven't started already, it's time for some spring cleaning!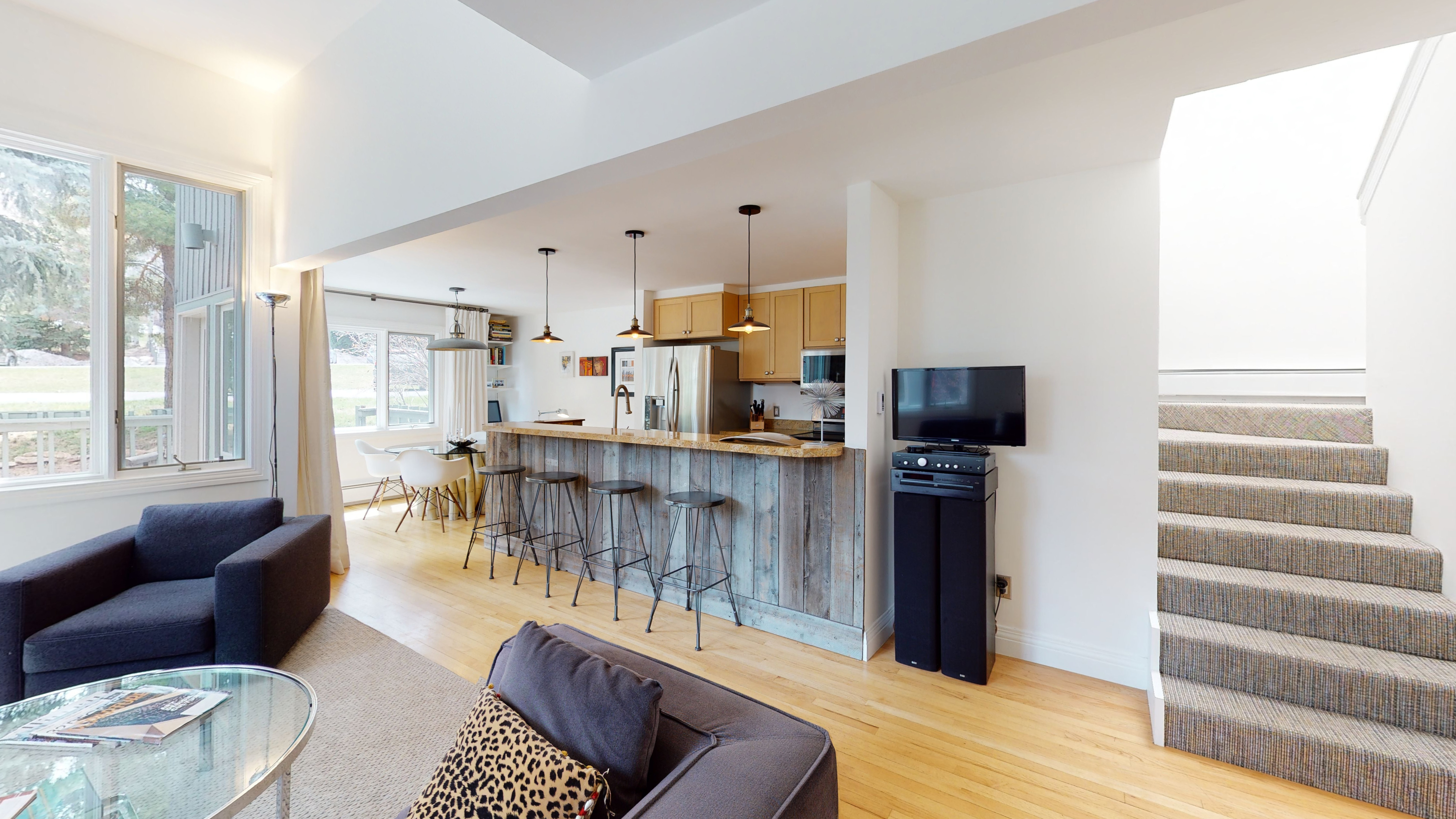 Don't you want your living area to look this organized? Spring cleaning is a scary task to tackle but it is totally worth your time. Getting your house organized and getting rid of clutter is the best way to prepare yourself for the next season. But, if you don't do this in an orderly manner, you can waste tons of time and get very frustrated with the task at hand. We've got many tips and tricks for the method to this madness, and have great suggestions for places to recycle your clothing in the Roaring Fork Valley.
Don't stress, we'll help you handle the mess!!
Step 1.
Drop the attitude, and let go! Many of us dread deep cleaning our home, but with a good attitude and an open mind, this task will feel rewarding, and maybe even fun! Additionally, we MUST be open to getting rid of the things that we don't need.
Step 2.
Before you begin, decide the order in which you will clean each room. We recommend that you start with the smaller rooms, and then make your way to the main living space. Here, at the Engel and Volkers Aspen Shop, we started in the individual conference rooms and office spaces and then moved on to the lobby and communal spaces. This allows you to get the clutter out of the small corners, and to then work on deciding where you want your belongings to go. At home, it may be smart to start in the bathroom or coat closet, and then to move onto the bedrooms and the kitchen. Working on one area at a time will keep you focused and will prevent you from feeling too overwhelmed.
Step 3.
Sort things based on the season that you use them. Here in Colorado, we have different wardrobes for the summer and winter months. When we try and fit all of these into our closet, it can get very cluttered and unorganized. But, if you are able to store the off-season clothing, your closet will be arranged in a way that allows for you to see and access all of your clothes. And, not only does this apply to your wardrobe, but it also applies to your miscellaneous cabinets and your garage. There is no reason for having easy access to your skis in the summer. Instead, put those away and put your mountain bikes and your water toys out on display. Who doesn't love paddleboarding down the Roaring Fork River in the summertime?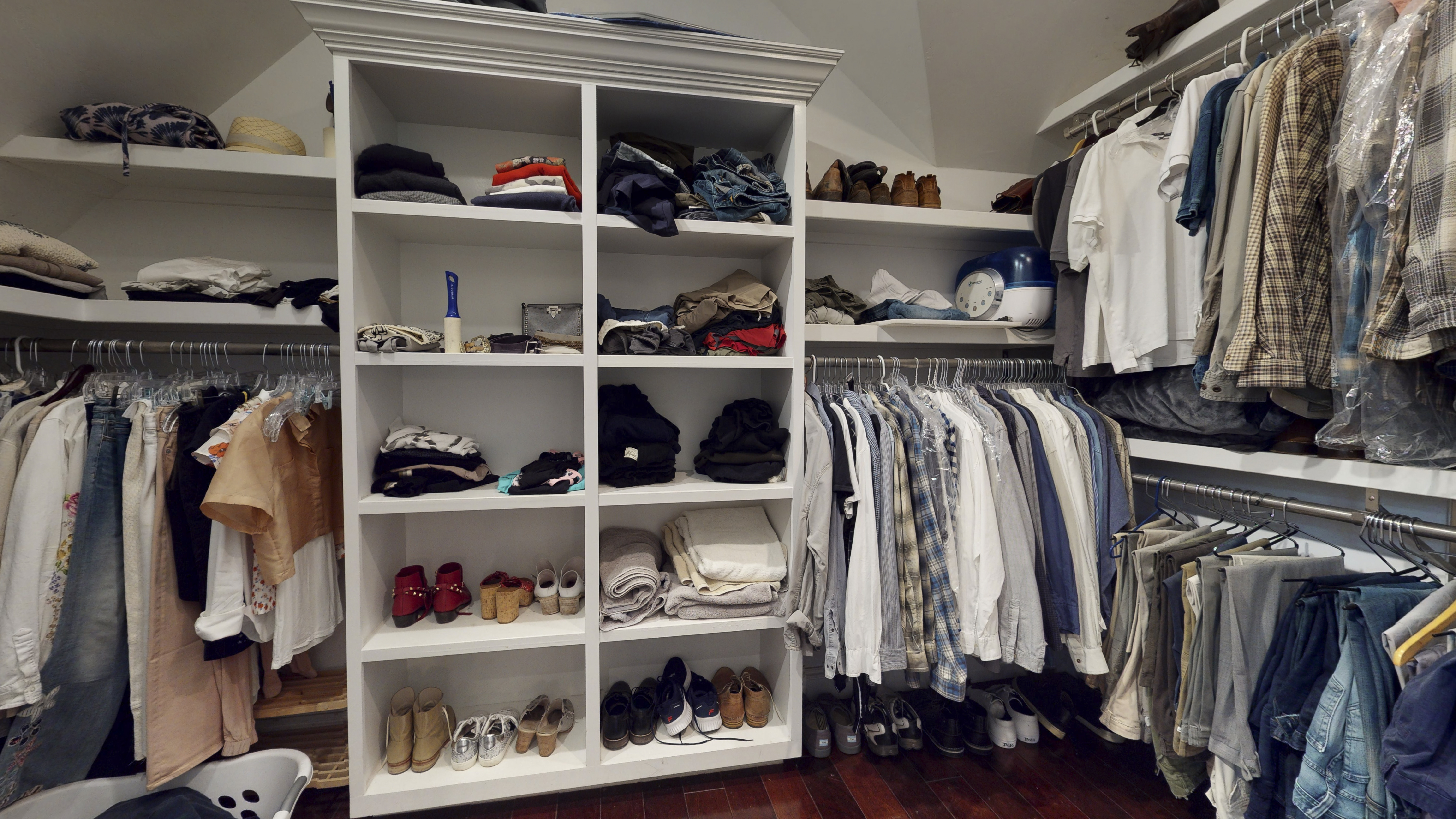 As we can see, this closet has too much going on. When there are too many clothes in one area, it looks very crowded and prevents you from seeing all of your options. And, who wants to see all of this when they are looking to buy a home?
Step 4.
Once you have your clothing and other household items sorted, go through the belongings that you plan to keep and check to see if any need to be replaced. When reorganizing your home or getting your house ready to go on the market, it is important to make sure that things are up to date. Are any of your lightbulbs out? Do your walls need a paint touch-up? These small details truly do create an entirely different look and when put together, can increase the value of your home.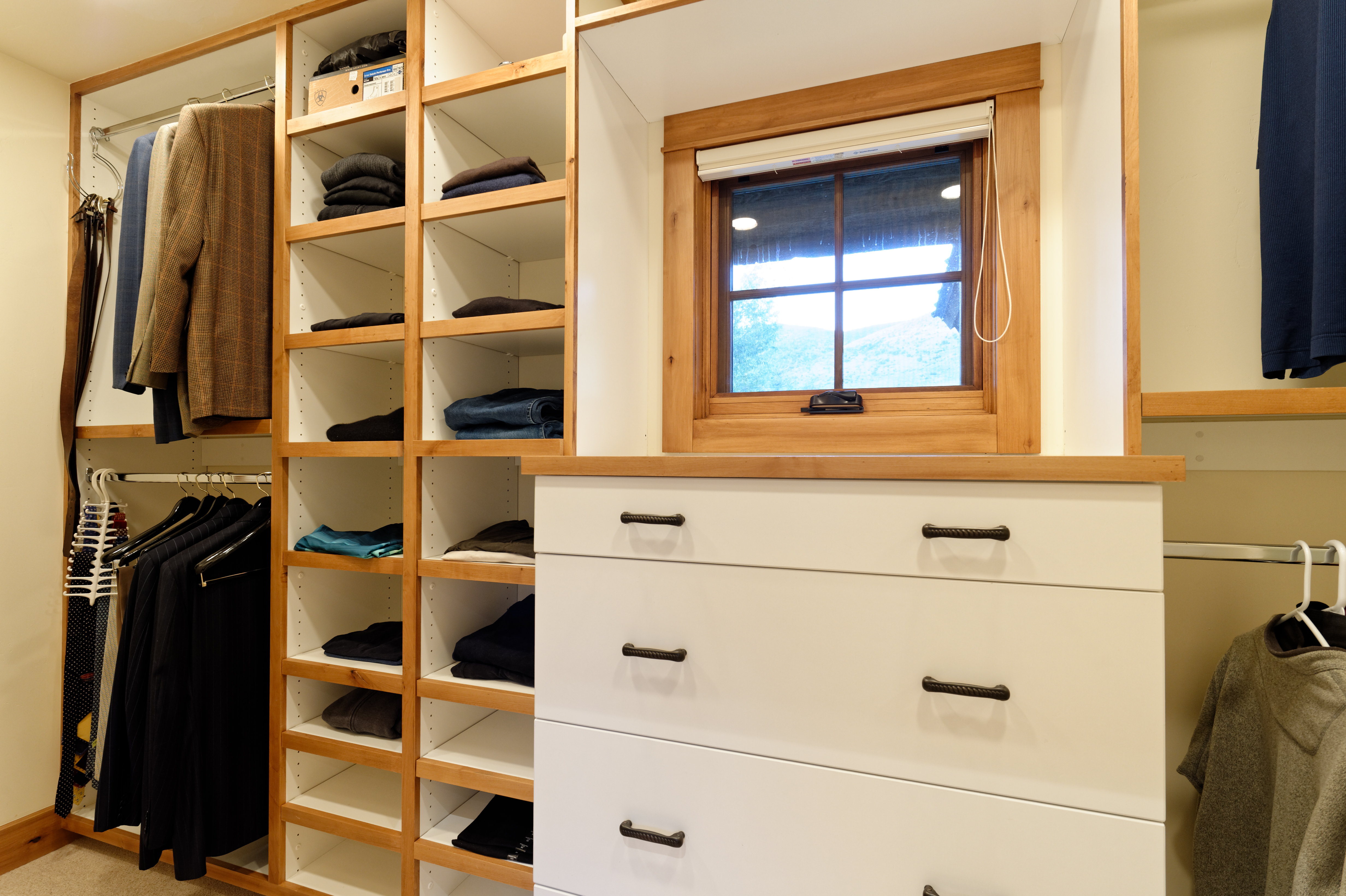 Here, the space is much more useable and the clothing is much more accessible. It is much more effective to have a seasonal closet, rather than shoving all of your clothing into one area year-round.
Now that you have planned out this process and gotten all of your belongings in order, you can choose what to do with your "hand me downs". Here, you will see that some things simply need to retire. After holding onto clothing for so many years, you may realize that they no longer fit or that they are outdated. There are many great non-profit organizations that will take these clothes from you and distribute them to those in need. These places, such as Stepping Stone of Roaring, Habitat for Humanity, and The United Way of Garfield County, will ensure that your donations go to those who need them.
On the other hand, if you have nicer and valuable items that you would like to sell, there are many thrift stores around the Roaring Fork Valley. These stores, like Heirloom Resale or Lulu's Thrift Shoppe, will buy your clothing from you and sell it in their store.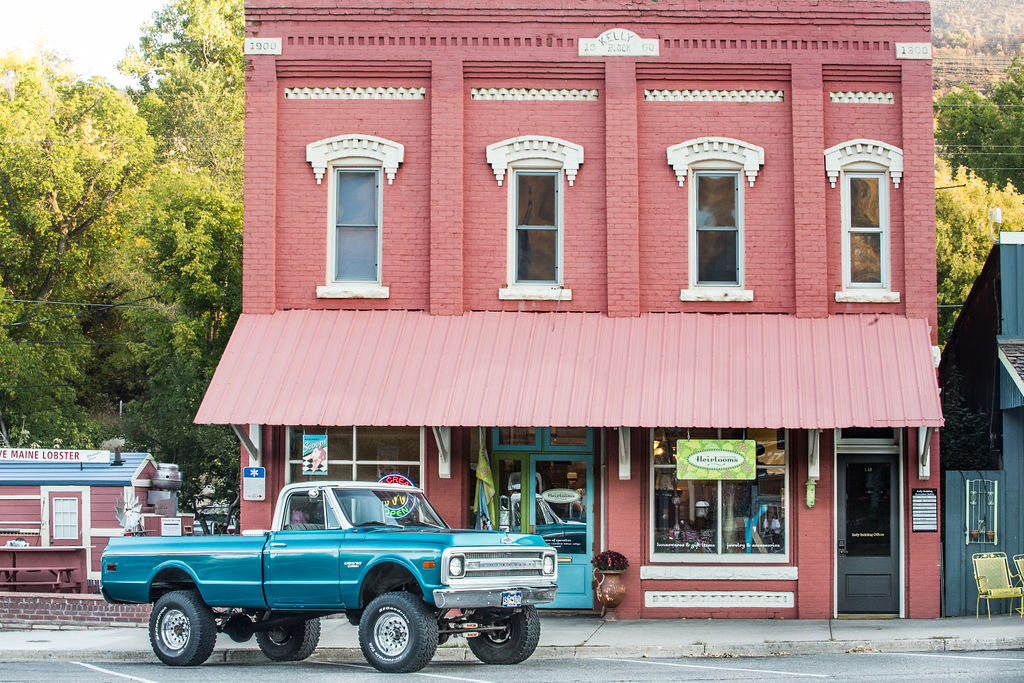 Overall, taking care of your home regularly will only make your life easier in the future. Waiting to clean and organize will cause buildup, and will make your home seem cluttered and dated. Spring cleaning, along with seasonal check-ins, will create ease when putting your home on the market and will make your life much more simplistic.