Zone 4 Architects with Bill Pollock
Posted by Summer Berg on Tuesday, April 28, 2020 at 12:43 PM
By Summer Berg / April 28, 2020
Comment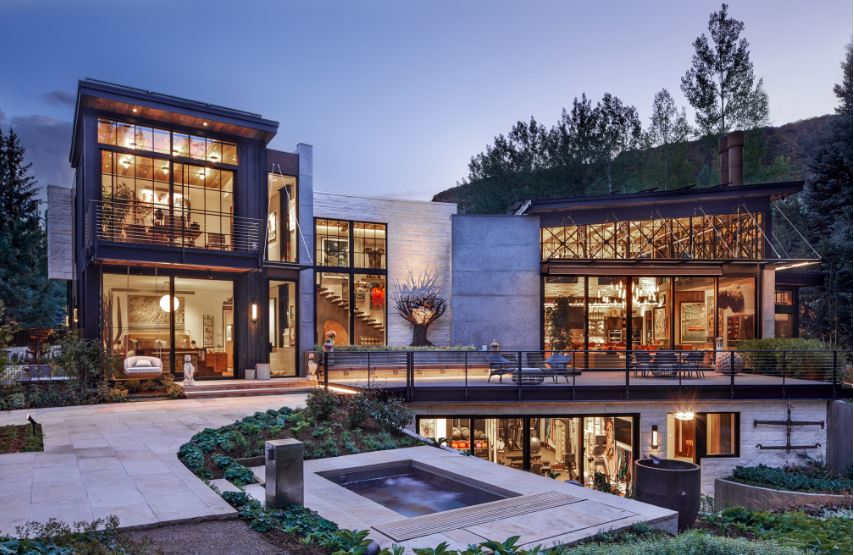 I sat down with Bill Pollock, the president of Zone 4 Architects, to learn more about his company and team. Choosing an architect can be a stressful task, but with the right company, everything will fall into place. Zone 4 Architects are located on the Hyman Mall and if you ever stop in and say hi you will be greeted by seven hardworking, happy and creative individuals. After a quick chat with Bill, I have gained a greater understanding of why this company is so incredible. If you are looking to build a home or a commercial property, Zone 4 Architects is a wise choice.

What style of architecture do you focus on?
"We focus mostly on Modern. In Aspen it is called 'mountain modern.' We also label a lot of our work 'transitional.' Meaning traditional forms with modern details. For example, we might take barn wood or a regular house shape and put some modern detail with metal roofs, white, and simple details. Ultimately, we focus on each clients' individual needs, but currently people are wanting modern."
What is the meaning behind the name of your company "Zone 4?"
"The original concept was the climate zone. We used to be in Climate Zone 4 but what we did not know is that, every once in a while, they change that. It is about context, we want to build for Zone 4. Arid, high mountain, and dry. We want to be in context whether the home is modern or not. A white box here would be cool, but it might not be contextual. It is also about the symbolism of four, four elements, four seasons, stability… and that relates to house and home."
What makes you different?
"We have a wide range of styles and we are not going to force our style onto our client. This is their house not ours and we want them to be happy. And sometimes we have to swallow our ego to do that. We try to make the process fun. Being invited over to dinner after the project is done is the goal because that means the client is happy."
Which home is your favorite?
"The next one."
What goals do you have for your team in the future?
"To keep everyone happy. The team and our clients."
What do Zone 4 Architects do best?
"We are very design oriented and we all get along very well."
What inspires you?
"All architects learn from each other which is always inspiring. The environment also inspires me. If there is an incredible mountain view, then obviously that becomes the focus."
Be sure to take a look at Zone 4's website and stop by there beautiful office. The fun people and Aspen Mountain deck views are worth the trip.
Photography by David Marlow.
For more information click here.